The Bastards Tarot Card Deluxe Set 2.0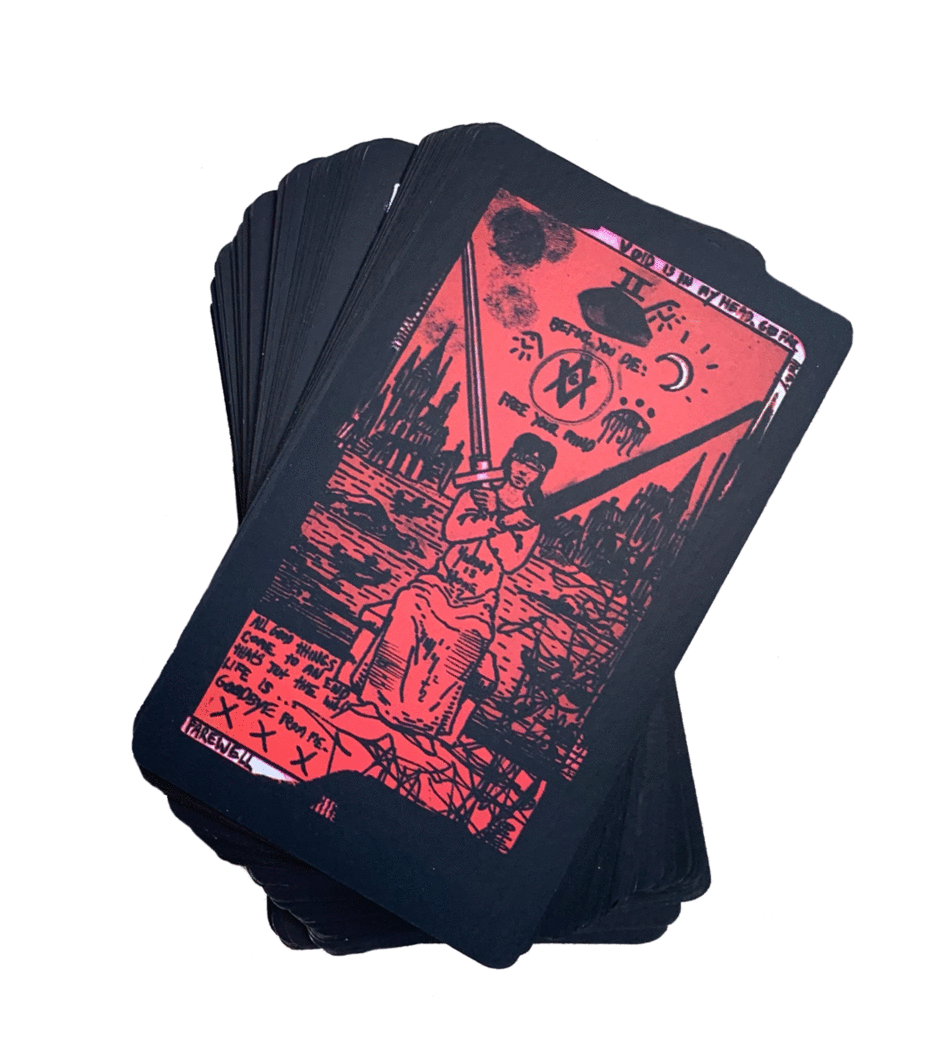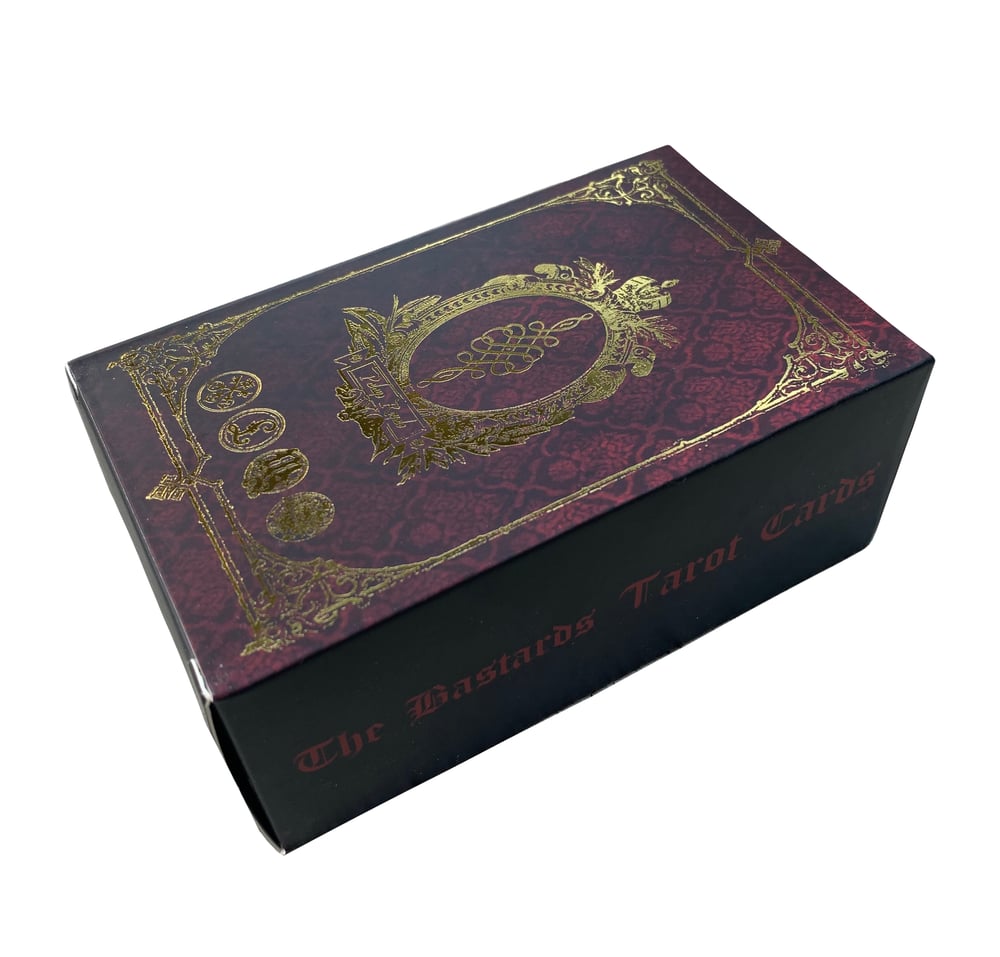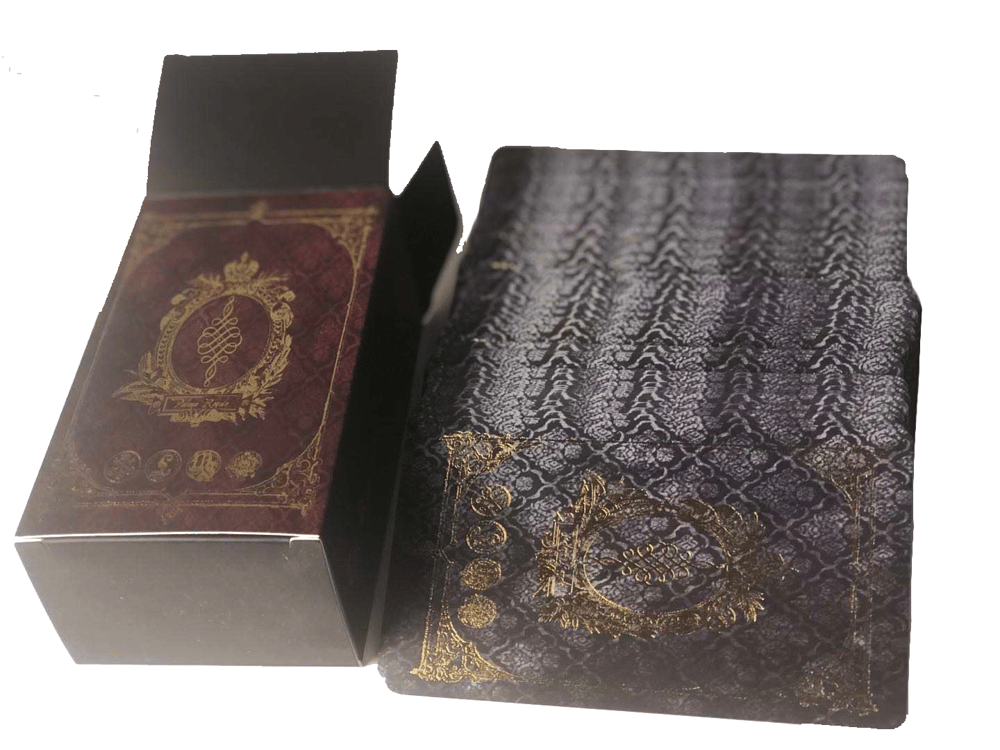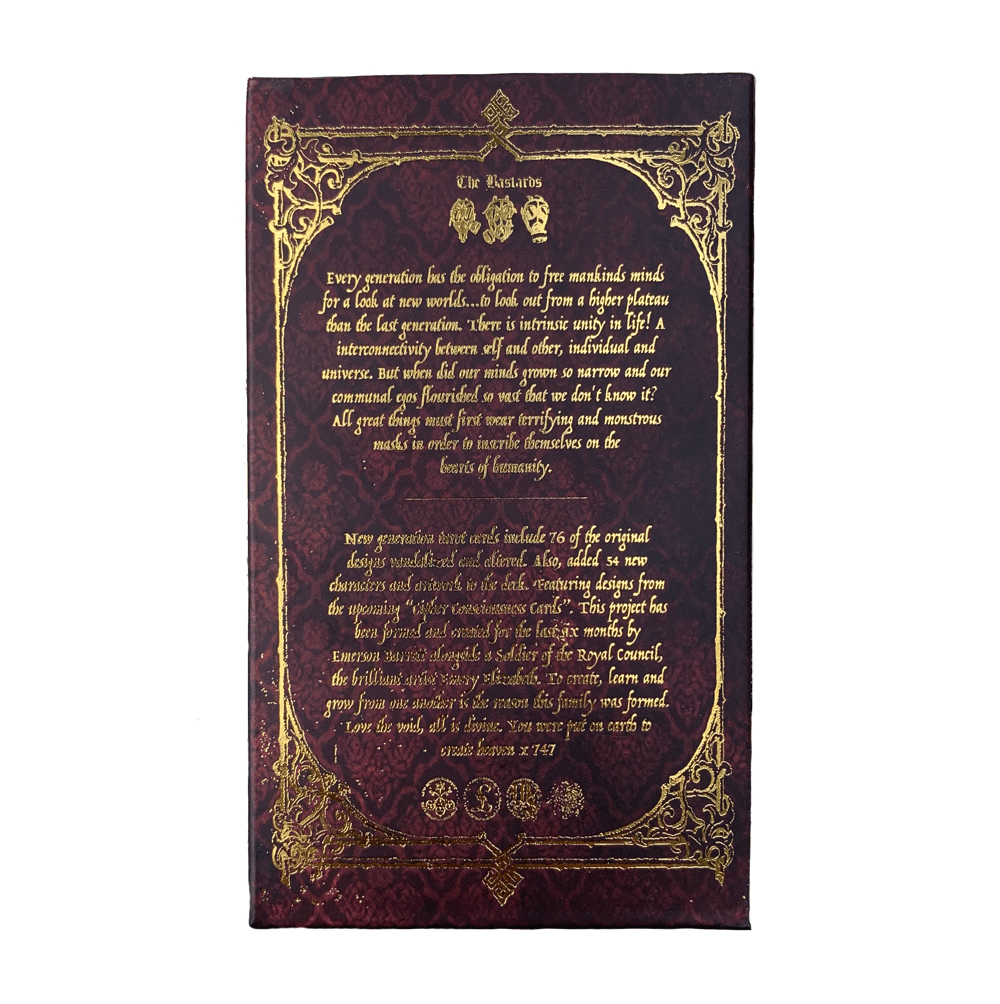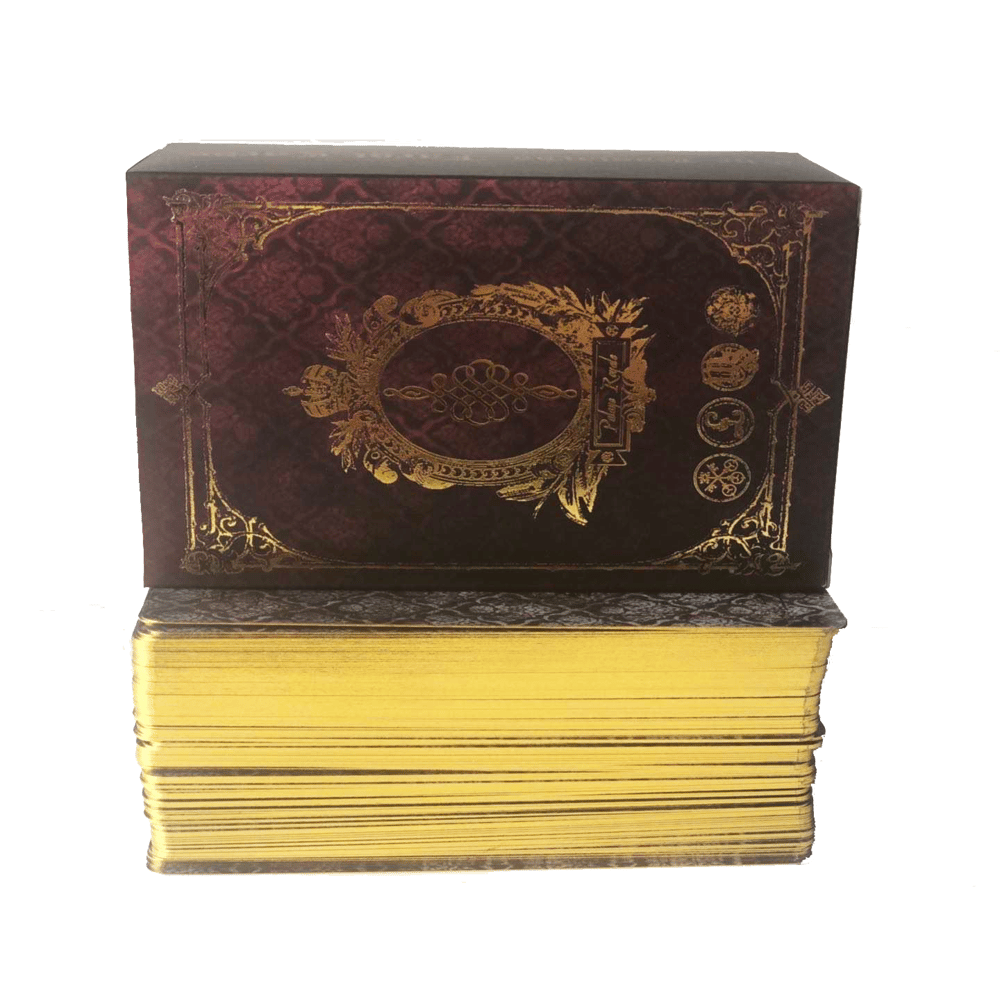 The Bastards Tarot Cards 2.0
New, darker packaging featuring a lightweight card box for easy organization!
This 2.0 Deluxe set of tarot cards features beautiful gold foil reflective print around all sides.
For six months @emersonbarrett and the very talented soldier @emeryelizabeth__ have been vandalizing, adding, changing and revolutionizing the Tarot Card Deck. Altering the existing 78 cards, they decided to go even further into their artistic endeavor and completely reimagine the original deck, adding 40+ new ideas for cards. Through working together it was clear the artistic chemistry and passion for creating was matched infinitely. We are very excited to share this art piece with everyone. There are endless clues, ciphers, hints, song titles from 'The Bastards', poetry, lyrics, philosophy, Latin, some symbols from the secret alphabet, and endless art.
-
Love the void x 747
-
Two Options Are Available -
Option A (STANDARD EDITION)-
1 x Bastards Tarot Card Set 2.0 - 124 Cards!
Option B (DELUXE EDITION) -
1 x Bastards Tarot Card Set 2.0 - 124 Cards
1 x Palaye Royale Tote Bag
1 x Palaye Royale Sticker Set (set of 3 stickers)
----------------------------------------------------------------------------------
Please see the STORE INFO tab for any information on past orders, product questions, returns/exchanges or contact info.
Please keep in mind for INTERNATIONAL orders there may be an additional customs fee applied by your government when the item arrives in your country. You will be responsible for this fee.
Items ship on a bi-weekly schedule - unless stated otherwise.
If you order NON pre-order items WITH pre-order items, your order will NOT ship until the pre-order is ready.
Due to product shortage, this product is only available on this storefront & will be unavailable on the UK store for the time being ; Sorry for any inconveniences
*COVID-19 NOTICE
Due to the unforeseen events that are currently taking place world-wide, depending on location and multiple other factors, your order may be delayed.
Thank you for your understanding!
Lieseil Inc.